Monetizing a blog can be overwhelming… There are just so many platforms, plugins and networks to work with let alone all the companies, and products to promote. Ugh. Where to start?
If you've been reading my blog for a while, then you know that I'm all about helping the South African blogger make money with their blogs via affiliate marketing. My feeling is that if you are investing your time and energy into your writing… then you should be getting paid for it. Right?
Let me introduce you to Viglink, which is the platform I tell all newbie bloggers to start with. Viglink's goal is to help it's Publishers "Generate revenue and insights from your content". Basically it turns anything you link to into a money making opportunity (if one exists!).
How Viglink works:
Head over here to sign up for a free account
Download the Viglink WordPress Plugin or put one line of code in your website

Or implement the lightweight snippet of code of your preferred platform (Blogger, Tumblr, Typepad, vBulletin, etc).

Continue linking to products around the web as you previously did.
Viglink automatically monetizes the link. (If they have a relationship with the company)
You get 75% of the commission, they keep 25%.
Get a monthly paycheck via Paypal
Reasons to install Viglink
Viglink works with all types of websites including:
Editorial Content Sites : imagine manually adding affiliate links to all your past content, yikes!
Blogs : goes without saying
Mobile Apps
Forums : monitise all the content your users post, past, present and future)
Social Platforms : Facebook, Twitter, Pinterest, Instagram
Coupon and Deals
To address the idea that installing code affects load time, which leads to Google penalties, I wanted to point out that with VigLink, you install a short snippet of code (or if you're using wordpress, their plugin) that is low impact and negligible on load time. In fact, VigLink is even backed by Google Ventures!
How to Use Viglink:
The frustrating thing about affiliate marketing is that there are dozens of different companies selling tens of thousands of different products. So for example, if you wanted to promote products from Amazon, Zondo, Columbia & Ebay. You'd have to join 4 different programs to do so. BUT, Viglink has established relationships with over 30,000 brands and retailers worldwide, so you can just use a Viglink link and be on your way to earning money.
Viglink set of tools and features make it easy to generate the content you want without having to worry about running around or .
Available Tools:
VigLink Convert takes your unaffiliated merchant links and automatically affiliates them on the click. Did you write a post on your blog in 2008 linking out to 2008 Pulitzer Prize-winning novel The Brief Wondrous Life of Oscar Wao by Junot Diaz on Amazon? Don't worry about it: VigLink Convert will see that Amazon link and turn it into an affiliate link. It's that simple!
VigLink Insert scans your site for common product terms or merchant mentions and adds an affiliate link. A user on your tech forum may have mentioned how much she loves her iPhone 6 but didn't hyperlink the term. Your other users might be persuaded to buy an iPhone—and VigLink Insert wants to help you capture that purchase intent by automatically adding an affiliate link to a merchant selling iPhones.
VigLink Anywhere is your solution if you can't install the VigLink JavaScript to take advantage of Convert and Insert (eg: on a Worpdress.com free website). Started a Facebook group dedicated to pet merchandise? Grab your PetSmart link to those travel-friendly pet bowls you love and navigate to the Anywhere tab on your Dashboard > Create a Link and paste the URL into the box where it says "Enter a URL." You'll return a link wrapped in VigLink redirects.Now you have a portable link (and your readers can purchase some portable pet bowls!).
Trends Explorer Trends Explorer helps you find and research trending products across the 2M+ publisher network in the "Global Trends" tab, plus gives you access to insights from your own content in the "My Trends" tab to know what your visitors are interested in. Equipped with this detailed trending information, you can stay on the leading edge of this season's must-haves and create relevant content that resonates with you readers.
So for example, let's say that you are doing a blog post about your new dSLR Canon camera and a couple of photographic accessories you got with it, eg: the Joby GorillaPod Focus Tripod you got as a gift. Simply copy the image URL and "Anywhere URL" from the site and insert it into your post.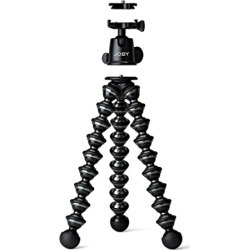 Yes, it's really that easy! Like with the Skimlinks review, I would strongly recommend trialling Viglink on a forum or other site.
This post does contain my affiliate link and yes, I will make a commission if you sign up through my link. Disclosure is very important when it comes to affiliate marketing, so you definitely want to let your audience know that you *may* make a commission if they purchase from your link. In my experience, your readers are happy to use your links, because they want support you!
Latest posts by Anthony Topham
(see all)